Learning
A complete learning management platform to

develop and engage your people.
Comprehensive Learning Management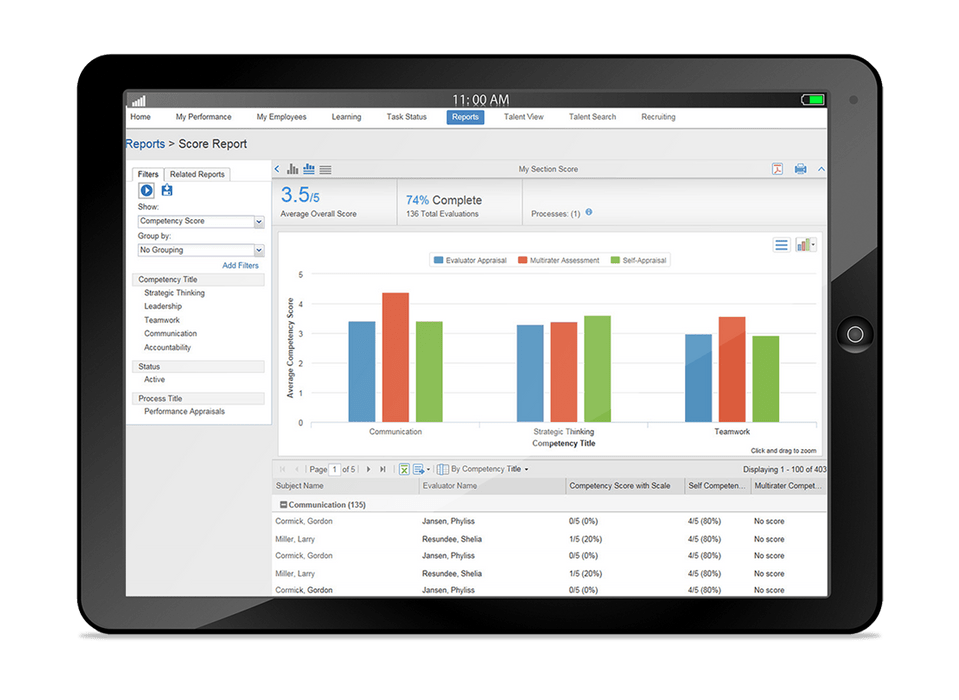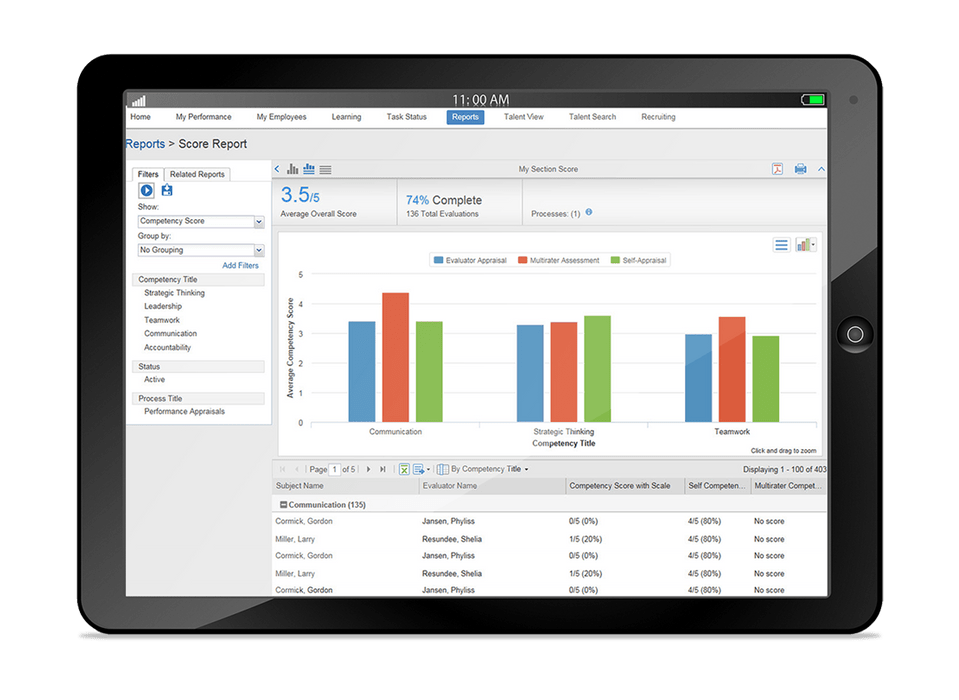 TURN LEARNING INTO YOUR MOST IMPORTANT BUSINESS ASSET
Great companies start with great talent and great talent starts with great learning. Today's employees have high expectations for their organization's learning management and development programs. In fact, only 22 percent of employees say their organizations are very effective in providing easy access to learning and development resources. Companies have to do better if they want to engage and empower their workforce.
aTalent's learning management technology can support your current and future talent initiatives by making learning accessible and meaningful, optimizing costs, and providing you with the tools you need to effectively manage your training programs.
CREATE NEW DEVELOPMENT OPPORTUNITIES WITH INFORMAL LEARNING
People don't limit their learning to their learning management system. In today's world of modern learning, people are learning in more ways and places than they ever have before. They naturally supplement formal education, training, and on the job training with web-based content that's meaningful and relevant to them – like blogs, articles, videos, webinars, and more…
With aTalent, your employees can discover informal learning resources found on the web, add it to their learning plan, and collaborate and share it with the rest of the organization. All informal and formal learning is kept in one place, so you can track and analyze the effectiveness of all the learning that is happening across your organization.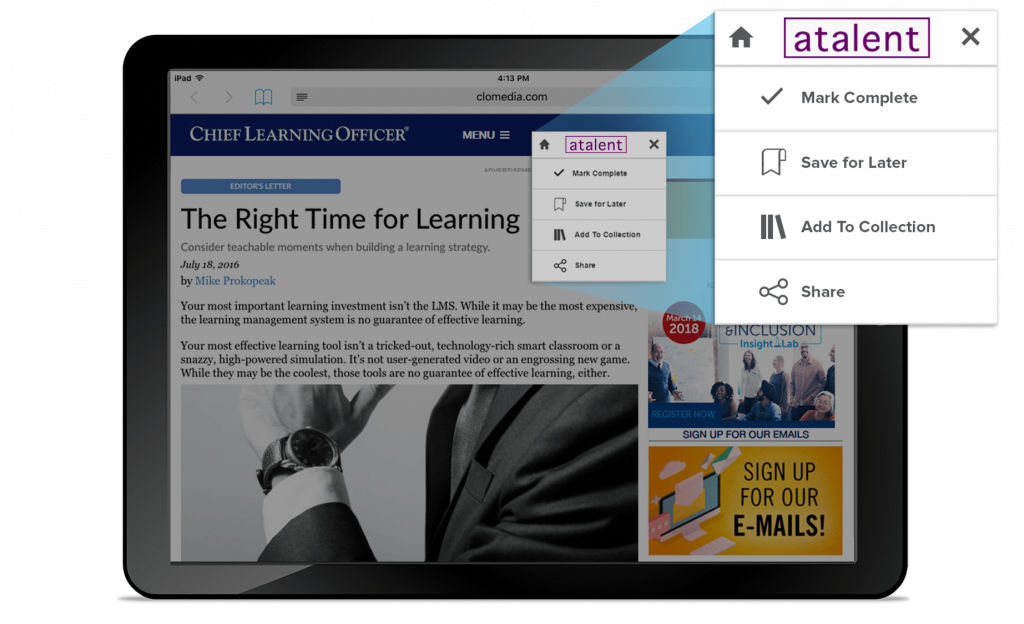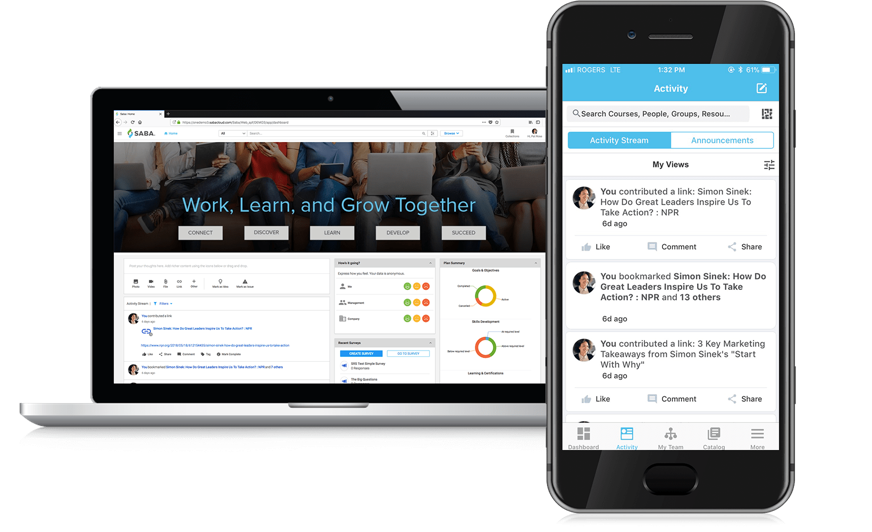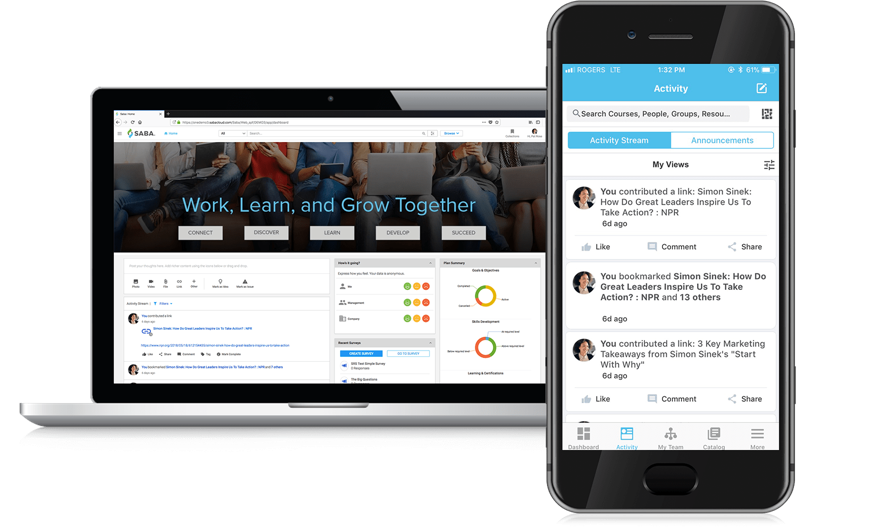 OFFER COLLABORATIVE, SOCIAL LEARNING AND DEVELOPMENT
Not all learning happens inside a classroom or through consuming content. People learn by asking and answering questions, sharing experiences, and referencing resources as they need them. Every time you search the web for an answer or ask a colleague a question, you're engaging in collaborative or social learning.
aTalent recognizes the power of social learning and developed the only talent solution with built-in collaborative capabilities, enabling your people to harness the expertise of your internal subject matter experts. You can also enrich your existing formal learning with these features by enabling your learners to have discussions and ask questions about the learning that they are taking in the moment.
AMP UP THE LEARNING EXPERIENCE WITH ATALENT VIDEO
It's no secret that video is the preferred medium for today's modern learner. Videos bring information to life, making your content more engaging and enjoyable to consume, while increasing impact and knowledge retention.
aTalent offers a high-performing video learning solution that allows you to securely host and stream video content directly in aTalent Cloud. Now, you can easily incorporate video content into any of your formal or social learning programs to create a more interactive and engaging experience. By bringing all your learning content together in one unified platform, you can more effectively measure the impact of your learning programs and the success of your broader talent development strategy.
Are you ready to transform talent, improve the employee experience, drive growth, innovation and productivity?
Schedule a demo
Trusted By These Companies
MetLife Insurance

IHG Hospitality

BMW Automotive

APP Integrated

Henkel Integrated

Magneti Marelli Automotive

Fiat-Chrysler Automobiles Automotive

ASML Semiconductor

Evonik Chemical

Woolworths Retail

Edgewell FMCG

Chailease Finance

HFT Investment Finance

Stan Group Property
Don't Take Our Word For It.
Are you ready to transform talent, improve the employee experience, drive growth, innovation and productivity?
Schedule a demo