Performance
Inspire Ongoing Performance Excellence
PERFORMANCE
Many performance management programs fall short of expectations for both the organization and the employee. aTalent's agile performance management system empowers employees and teams to create their own development experience – all while delivering on your business goals. By embracing a proactive feedback and coaching experience, you can build a high-performance culture that creates value for your people and your business.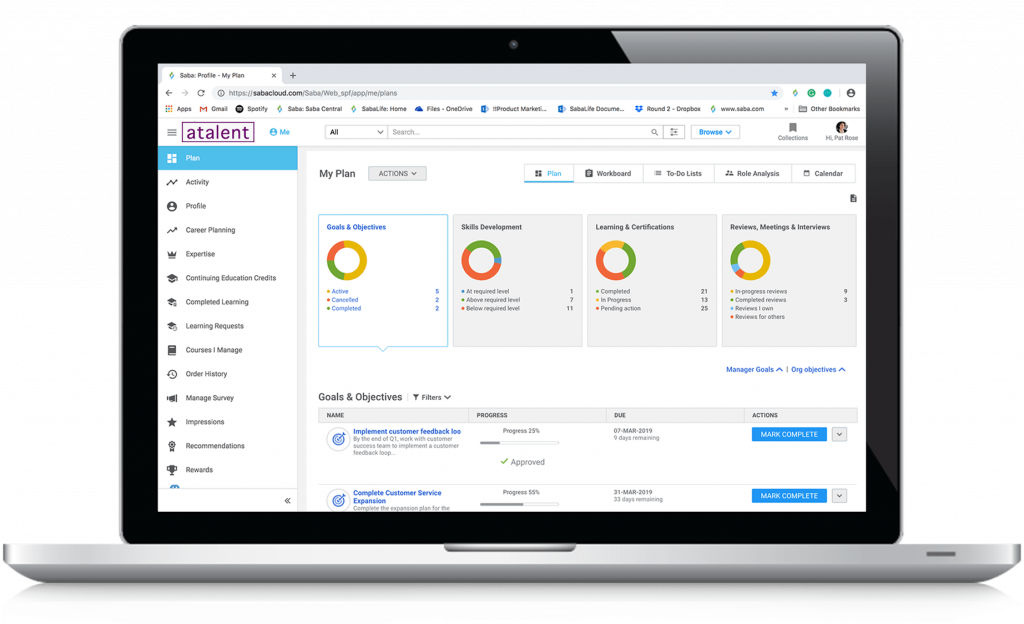 ALIGN INDIVIDUAL GOALS TO STRATEGY
Align employee goals with your business strategy to ensure everyone is working to achieve your key organizational outcomes.
Everyone in your organization wants to be working on the right things at the right time. aTalent's collaborative goal management approach increases accountability, engagement, and clarity around employee performance goals. Easily and quickly identify barriers to success, uncover learning and development opportunities, and collaborate cross-functionally to ensure employee goals and activities align with key business objectives
NURTURE A PROACTIVE FEEDBACK CULTURE
Build engagement through a culture of ongoing employee feedback, coaching, and recognition.
Continuous coaching and ongoing feedback help employees perform to their full potential, improving engagement, retention and productivity. With aTalent Performance, it's easy to share and receive real-time feedback, so employees always know what's going well and where they can improve.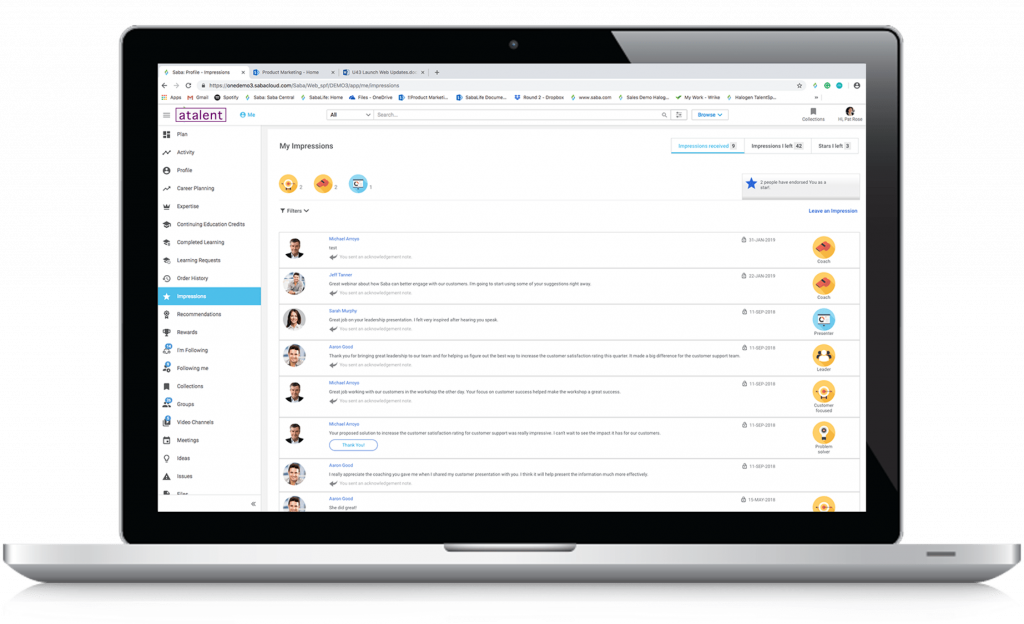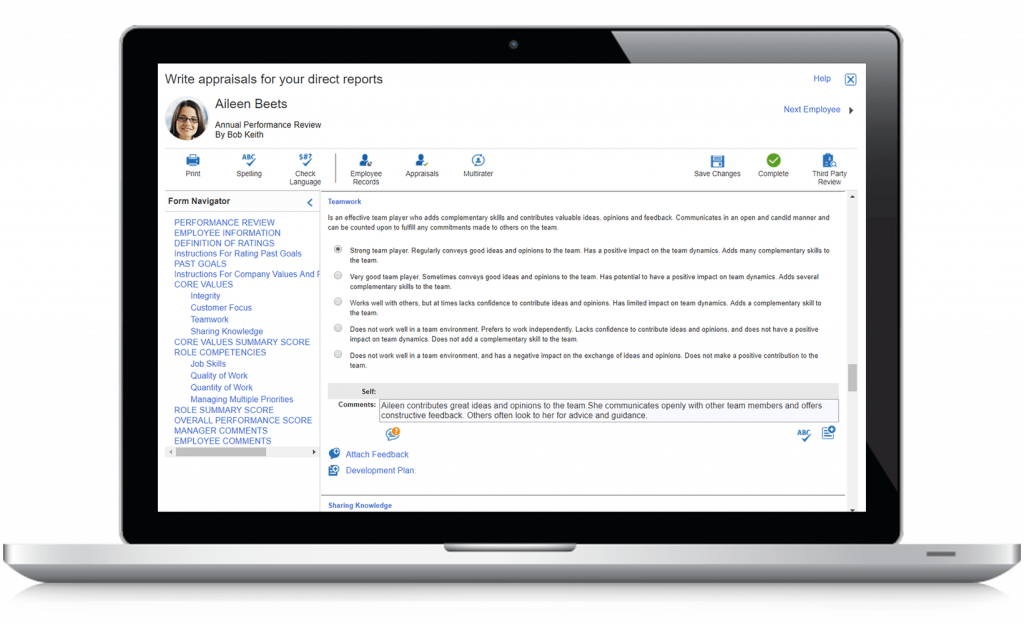 A FLEXIBLE PERFORMANCE PROCESS
Use world-renowned competencies and agile performance management processes to do make reviews relevant to your organization
Our flexible performance management tools – from ongoing check-ins, to agile goal management, to development planning, to appraisals – supported by aTalent's performance management best practices, allow you to meet the needs of your people and your business, now and in the future.
Are you ready to transform talent, improve the employee experience, drive growth, innovation and productivity?
Schedule a demo
Trusted By These Companies
MetLife Insurance

IHG Hospitality

BMW Automotive

APP Integrated

Henkel Integrated

Magneti Marelli Automotive

Fiat-Chrysler Automobiles Automotive

ASML Semiconductor

Evonik Chemical

Woolworths Retail

Edgewell FMCG

Chailease Finance

HFT Investment Finance

Stan Group Property
Don't Take Our Word For It.
Are you ready to transform talent, improve the employee experience, drive growth, innovation and productivity?
Schedule a demo