The news of the full resumption of work and production in Shanghai from June is like a happy line behind the dark clouds, and it feels like vitality is back with the coming of summer.
The impact of the uncertainty of the epidemic on the ecology of the industry was huge.
Against the odds, we have instead produced the best ever.
Below, we share aTalent's 11 newly signed clients.
Scroll down for talent management success stories from major corporations!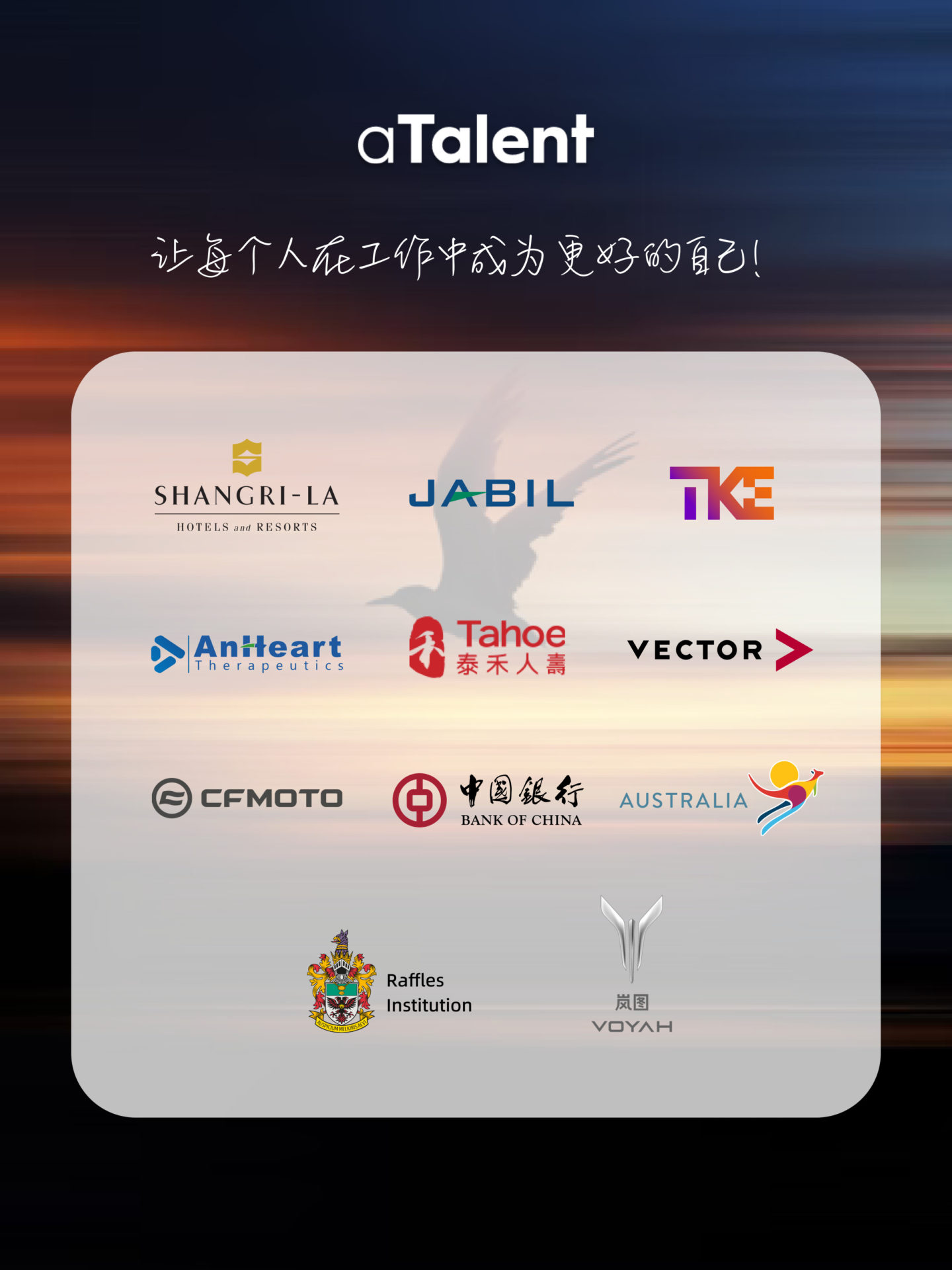 Shangri-La Hotels and Resorts
Headquartered in Hong Kong, Shangri-La Hotels and Resorts has four different brands with hotels in 22 countries and regions. After 40 years of dedicated operation, it has 103 hotels with 41,600 rooms in major cities and most resorts in Asia and the Middle East, making it one of the most powerful and largest hotel groups in the world.
Click here to learn more about the success stories of large multinational hotel groups!
Jabil
Jabil is an American electronics company headquartered in Florida, USA. With approximately 180,000 employees worldwide and 90 locations in 23 countries, Jabil is currently the third largest electronics professional manufacturing services company in the world.
Bank of China
Bank of China is the only bank in China that has been in operation for over 100 years and is the most international and diversified bank in China. It has a presence in Mainland China and 61 countries and regions, and is ranked 39th on the Fortune 500 list.
AnHeart Therapeutics
Founded in 2018 and headquartered in Hangzhou, China, Program Pharma is a global oncology-focused clinical-stage biopharmaceutical company with multinational operations in both China and the United States.
VOYAH Motors
VOYAH Motors is a high-end Chinese smart electric brand, which is part of the Fortune 500 Dongfeng Motor Group Co. Since its inception, Arturo has been committed to providing a high-end intelligent electric experience with zero anxiety and creating a modern and stylish life for its customers.
TK Elevator
TKE is one of the world's leading elevator companies, ranked 248th on the Fortune 500 list of companies. It employs more than 50,000 people worldwide and has customers in more than 100 countries.
Tahoe Life
Tahoe Life (Tahoe) is headquartered in Hong Kong, China, and the business has over 30 years of service experience. Since its inception, Tahoe has been providing professional and diversified life protection and wealth management services with the corporate mission of "Serving Customers for Life".
Vector
Founded in 1988, Vector is a hidden champion company headquartered in Stuttgart, Germany, with offices in 11 countries and nearly 1,400 employees worldwide (more than 80% are R&D staff).
Tourism Australia
Tourism Australia is part of the Australian Federal Government and promotes Australia as the best business and leisure destination in key national and regional markets around the world.
Chunfeng Power
Founded in 1989 and headquartered in Zhejiang Province, CFmoto is a leading developer and manufacturer of high-end motorcycles and all-terrain vehicles in China.
Raffles Institution
Raffles Institution is the oldest school in Singapore and one of the top schools in the country. With a history spanning over 180 years, it has produced almost every important political and business figure in Singapore, including two of Singapore's prime ministers.
With so many great companies choosing aTalent, are you excited? Click the button below to book your free Talent Management Solution demo now!
So many great companies are choosing aTalent, are you impressed? Click the button below to book your free talent management solution demo now!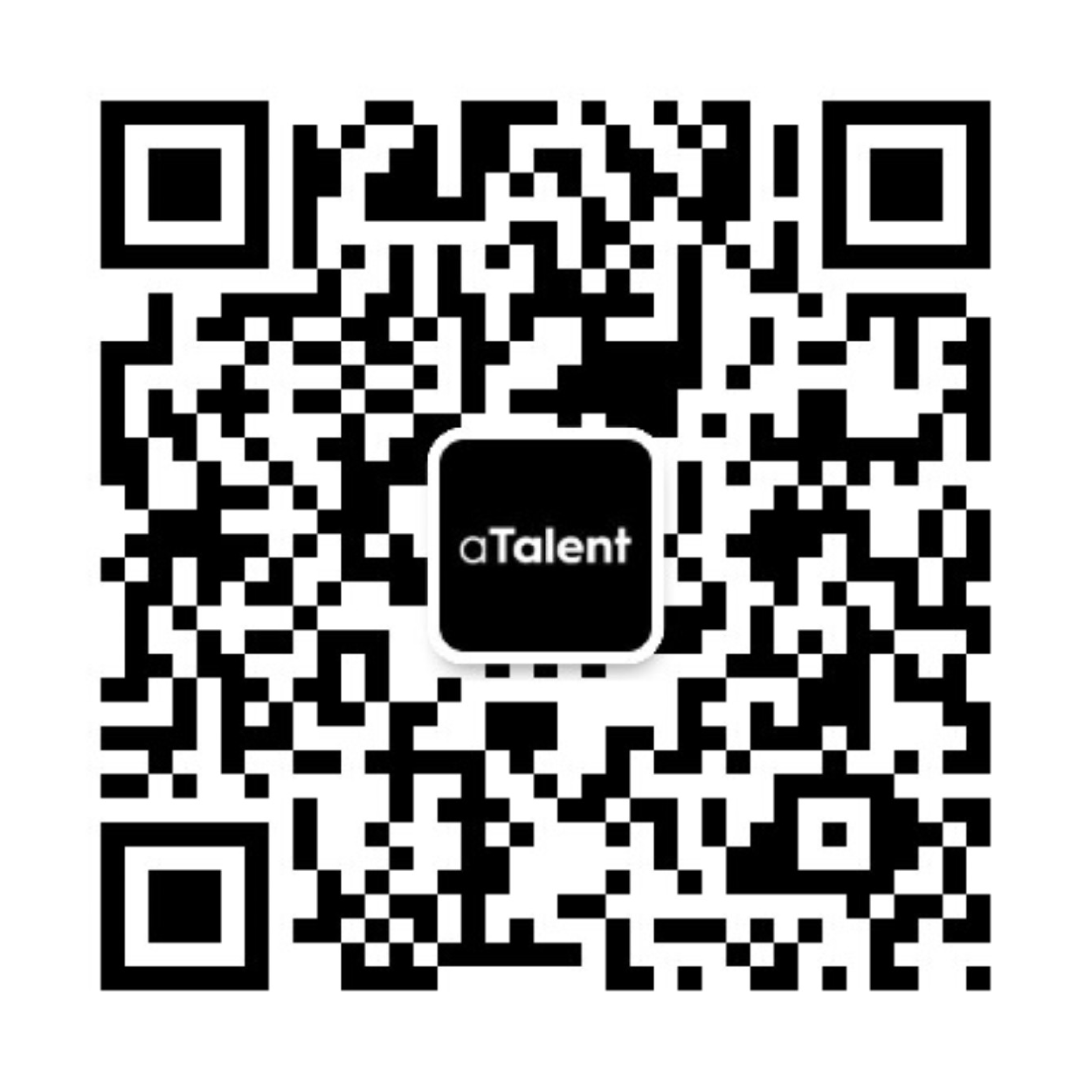 Scan QR code to follow WeChat public account
Never miss any talent management information