Performance reviews can be daunting, for both employees and managers – but they're a necessary starting point.
Without proper evaluation of an individual employee's performance, you may waste valuable time and effort implementing improvement plans that don't begin to tackle the real problem. Take time during this stage to ensure that you get a complete and well-rounded review of the individual's performance to provide a solid foundation for improvement plans. Next, we will introduce you to 6 ways to improve employee performance.
1. Investigate why the employee isn't meeting expectations
The list of reasons why an employee isn't performing as expected can be endless. If you don't get to the bottom of these, it's almost impossible to take the right steps to improve it.
Start with an open and frank discussion and find out if the employee feels anything is affecting their ability to perform. It could be that they feel the business is holding them back from reaching their full potential, they could be lacking resources, don't feel aligned with company goals or aren't receiving the proper guidance or training.
It's also possible that factors affecting work may be unrelated to work itself. Personal reasons such as an employee may be going through a time of poor mental wellbeing or experiencing issues in their personal life can also impact performance.
This conversation can provide a basis for you to give more effective support.
2. Discuss both the highs and lows
Performance reviews shouldn't just be focused on what's not going well – even though improvement is your end goal.
Focusing just on areas for improvement could knock your employees' confidence and could lead to resentment if they feel that their hard work in other areas is going unnoticed. Be sure to let your employees know what they're doing well and point out any stand-out moments in performance since their last review, as well as the areas for development.
When you recognise their hard work, employees will know that they're a valued member of the team and will continue to put this effort into their work. Nevertheless, when you do discuss challenges and areas for development, you have to be clear about any problems. The easy road would be to 'soften the blow', but by not being clear on what the problem is exactly, you'll make any problems worse in the long term and the relationship could become more hostile.
Make sure that the employee leaves the conversation with a clear understanding of their strengths, any areas for development and the steps that should be taken to get there.
3. Provide consistent feedback as they progress
The most efficient way to improve employee performance is to provide regular feedback. By frequently feeding back, you can help employees stay on track as they work to improve, rather than any issues being saved for a more formal review. By then, the effects of poor performance may have been detrimental to the team or business.
Frequent feedback helps employees to become more comfortable with receiving feedback in general. It can also stop any negative connotations that people associate with receiving feedback. That's because frequent feedback is more likely to be a mix of positive and constructive comments, which can help to keep employees engaged and encouraged rather than disheartened.
It's important for performance improvement that employees know where they stand and how they're progressing. They'll then be more aware of how they're doing and what steps need to be taken to improve further.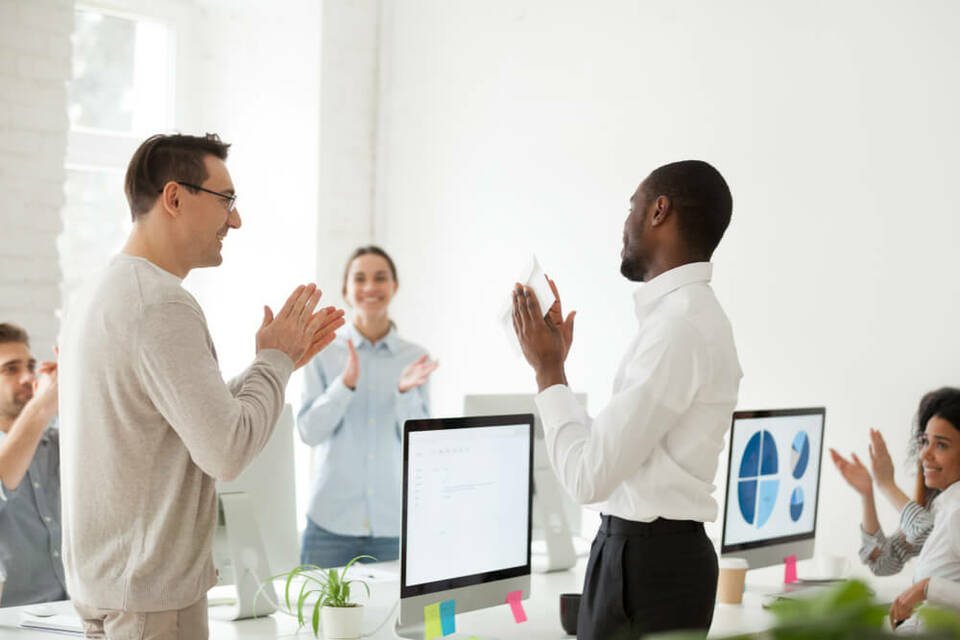 4. Create a positive workplace culture
A positive workplace culture helps to pave the way for higher engagement, greater motivation and better performance.
Review elements such as how aligned employees are with the company vision and mission, the employee benefits offered and how the business operates – for example, the work environment and elements like flexibility or holiday policies.
The workplace culture should give employees the stage to perform to the best of their abilities. A strong workplace culture allows employees to be focused and engaged without any negativities distracting them and with the support of a positive workplace to drive them forward.
The most simple way to find out if your workplace culture is right for your employees is to ask them! Use a confidential survey tool to ask your employees what they think about how your business operates. As this is a confidential platform, your employees will feel free to be honest about anything that they would like to see improved.
Not only can this help you to make changes to anything in the business that may be affecting performance, you can also show your employees that you value them by making changes based on their suggestions. This helps to make your people feel valued but also improve engagement levels.
5. Prioritise learning and development
Often, poor performance can be attributed to a skill or knowledge gap. By creating a focus on learning and development, employees are reminded of best practice, not to mention gaining new skills while taking valuable steps along their career path.
Work with employees to create individual L&D plans as, when you give employees a say in how and what they learn, they stay engaged and it helps to bring extra motivation.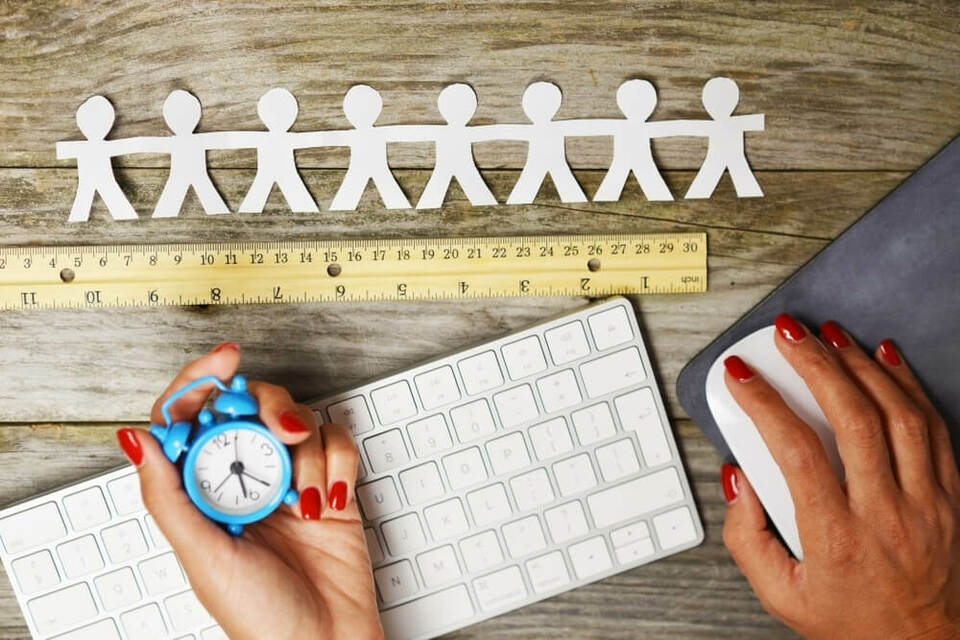 6. Set measurable and realistic goals
To help drive performance improvement, an employee needs to know what's being measured. This way they can monitor their own performance and, in turn, work to improve this. If goals aren't measurable, employees are left guessing about whether they're improving and they might feel that their results are subjective to their manager's opinions.
Secondly, goals must also be realistic. Of course, you want to aim big, but anything that feels too unachievable could overwhelm employees and add to burnout. On the other hand, goals that are too easy will not provide any motivation. Be sure to find the right balance right.
You also need to ensure that it's clear when you expect these goals to be completed by. Set two dates, one to come back and see how things are progressing, and another for an expected completion date.
Want to find out about aTalent's latest Performance solutions? Click the button below to book a demo now!
Scan QR code to follow WeChat public account
Never miss any talent management information