aTalent, SABA, Cornerstone OnDemand, HRflag, PR Newswire, and emLyon Business School are jointly launching the 2020 Greater China Talent Management Best Practices Awards, which aims to promote the development and transformation of talent management. The Award winners will be announced at our prize-giving ceremony on August 5th, 2020 in Shanghai.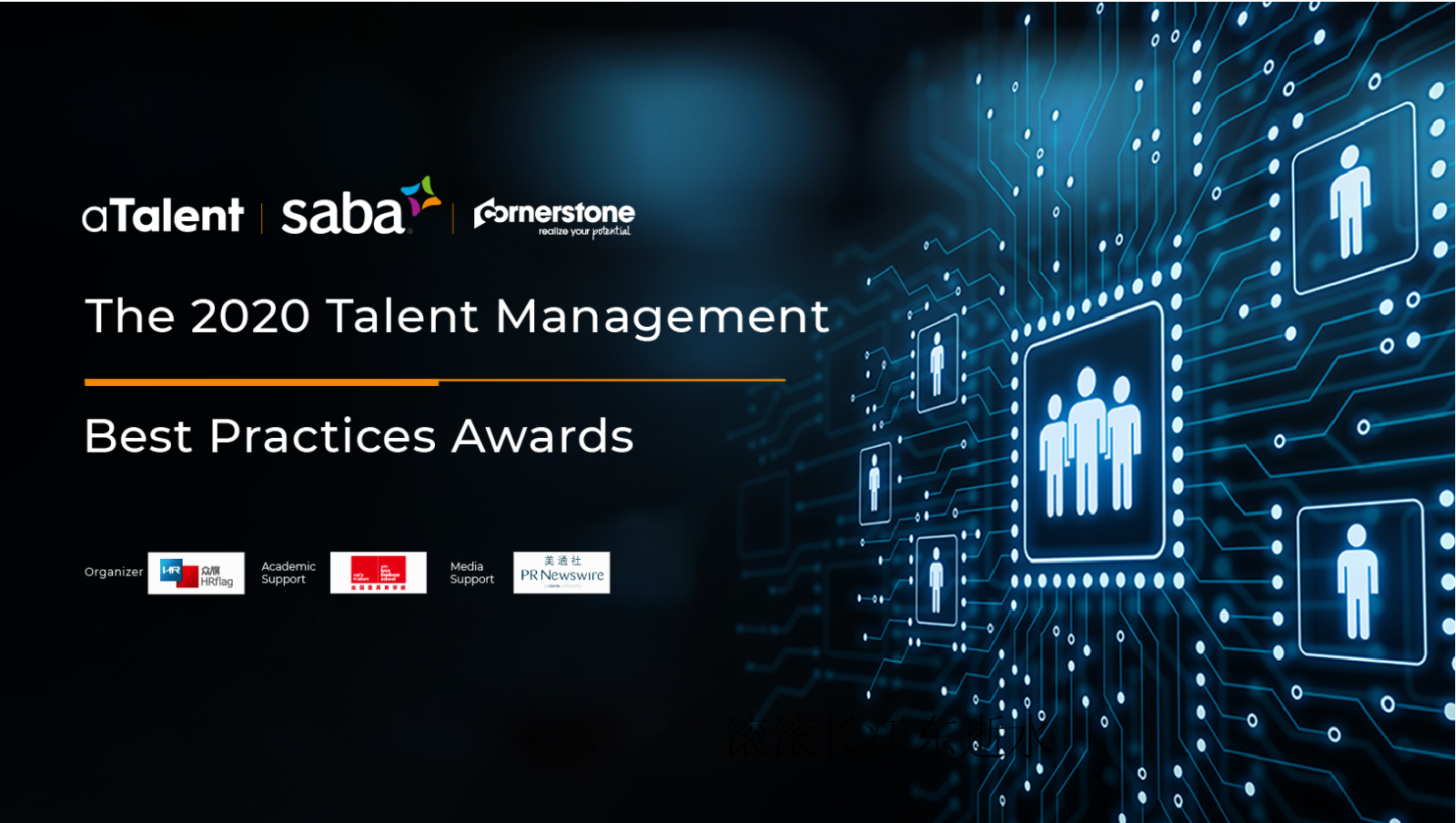 Nowadays, we are facing a VUCA era with unprecedented challenges and changes. Many companies have updated and upgraded the concept of talent management and organization management, putting the application of digital management and improvement of talent experience at the forefront of the industry transformation. Talent management, from candidate management to recruitment to onboarding then career development, the closed-loop management system empowers companies to gain competitive advantages in an ever-changing business environment.
Wengang He, Customer Success CEO of aTalent is looking forward to providing insights, predictive and creative ideas that focus on economic recovery and development. He states that: " The 2020 Talent Management Best Practice Awards sets a benchmark for the talent management industry. We need to recognize and learn from those outstanding companies that have made outstanding contributions to digital talent management, in order to inspire more innovation in the human resources industry."
The 2020 Talent Management Best Practice Awards has 15 different categories which covered every steps in talent management, including:
2020 Corporate University Best Practice Award
2020 A.I. Application for Candidate Relationship Management Best Practice Award
2020 Talent Acquisition Best Practice Award
2020 Talent Review & Calibration Best Practice Award
2020 Employee Experience Best Practice Award
2020 HRSSC Onboarding Platform Best Practice Award
2020 Private Cloud Talent Management Best Practice Award
2020 Private Cloud Learning Platform Best Practice Award
2020 Private Cloud Performance Management Best Practice Award
2020 Learning Transformation Best Practice Award
2020 APAC Digital Learning Program Best Practice Award
2020 APAC Learning Management Technology for External Training Best Practice Award
2020 APAC Performance Management Best Practice Award
2020 APAC Talent Acquisition Best Practice Award
2020 APAC Employee Experience Best Practice Award
"Anyone in the business world – even casual observers of it – knows that we are living in an era a mass disruption on a scale not seen since wartime. The scale of the change and the speed at which it's happening is shining a bright light on the fact that companies are facing a once-in-a-generation shift. And for all the uncertainty about what the future will look like, it's clear already that it will be digital. So the #1 job of leaders today is to ensure their organizations & more importantly their people aren't left behind in this era of disruption. At the 2020 talent management best practices awards we come together to celebrate the very best companies who have pivoted from Talent Management to focus on Talent Experience. After all, the #1 driver for long term shareholder value is Talent. " Kartik Krishnamurthy, Managing Director Asia of Cornerstone reinforced the core value of this award event.
Through the Award-winner selection, our panel will recognize and reward those that have successfully applied the emerging technologies to realize the digitization of human resources under the fluctuating economic wave; setting new industry benchmark, and leading a new era of talent management under the theme of innovation and change.
Since the registration of the selection process, more than one hundred companies have submitted nearly 120 project cases. Applied enterprises are from more than 12 countries/regions, covering 16 industries and 47% of them are from Fortune Global 500 companies.
Each award entry will be independently evaluated and selected for their practical benefits and creative value. The jury will evaluate the projects based on the strategic, experience, creative and brand dimensions. The jury will take an in-depth consideration of the company's' achievements in digitalization, efficiency, innovation in the talent management system, employer brand influence, and corporate social responsibility.
"The 2020 Talent Management Best Practice Awards employes a professional selection criteria, making sure each application is fairly evaluated. " Mr. Tang Qiuyong, Co-Director of the Global Human Resources and Organization Innovation Research Center of the Lyon Business School in France, recognized the positive role of this selection in providing a revolutionary communication platform for talent management.
Dong Jiongjiong, CEO of HRflag, said: "The selection of the 2020 Talent Management Best Practice Awards has a wide coverage and high authority, which sets up an excellent example for the HR industry in Greater China and APAC area."
For more information about the 2020 Talent Management Best Practice Awards, please visit the awards page.
Meet the Organizers:
aTalent
aTalent puts talent experience at the center of their Talent Management solutions. aTalent partners with global-minded enterprises to elevate people and transform their experience with work. Our world-class technologies and integrated solutions achieve great results in attracting, understanding, engaging & developing talents, continuously.
Created in 2016, aTalent now ranks in the Global top 30 for HR Tech companies, and is the new No. 1 China-born company.
Cornerstone OnDemand
Cornerstone is the world's premier people development company. We believe people can achieve anything when they have the right development and growth opportunities. We offer organizations the technology, content, expertise and specialized focus to help them realize the potential of their people. Featuring comprehensive recruiting, personalized learning, modern training content, development-driven performance management and holistic employee data management and insights, Cornerstone's people development solutions are used by more than 7,000 clients of all sizes, spanning more than 75 million users across over 180 countries and 40 languages.
* Cornerstone completes acquisition of Saba Software for $1.295 billion in April 22, 2020.
Saba
Saba delivers a cloud-based Intelligent Talent Management solution used by leading organizations worldwide to hire, develop, engage and inspire their people.
Our solution is powered by Saba Cloud, a highly scalable platform that exceeds industry security and reliability standards. With 2,200 customers and 31 million users across 195 countries and 37 languages, Saba helps the world's best-known and most innovative brands adapt to the future of work by enabling the continuous learning, engagement, and development of everyone in their people network, including employees, partners, and customers.
HRflag
HRflag is China's leading HR management think tank. It is committed to supporting the HR management elite to achieve superior managing competitiveness through international authoritative, cutting-edge and professional HR knowledge, and to improving the market communication and brand influence of HR services organizations through comprehensive marketing strategies. HRflag, as an expert with strong content research, event organization and digital technology capabilities, has become a banner brand in the HR service industry through a large variety of high-quality, large-scale activities and digital content creatives. HRflag's business covers Internet services, marketing services, conferences and community campaigns. Its brands include NewFlag Awards – the highest standard of innovation awards in the HR industry, Flag Award – the annual grand award of HR services organizations, Flag Conference – the annual HR industry summit, and Staffing Live – the recruitment forum of 2,000+ pax scale. Currently 7 out of the Top 10 global HR services providers are HRflag's business clients.
To learn more about HRflag, please visit: https://www.hrflag.com
emlyon business school
Founded in 1872 by the Lyon Chamber of Commerce, emlyon business school welcomes 7,260 students, representing over 90 nationalities, and 6,200 managers in its professional development programs. The school has six campuses in France and abroad (Lyon, Saint-Étienne, Casablanca, Shanghai, Paris, Bhubaneswar), and can draw on a network of 181 international academic partners. In addition, it maintains a community of 32,000 alumni in 120 countries.
emlyon business school's mission is to develop 'makers,' agents of transformation with a flair for teamwork, who anticipate, link worlds, handle and cultivate ideas, and see things and take action before others. This notion of 'maker' reflects the vision of the entrepreneur endorsed by emlyon business school: a maker tries, experiments, makes mistakes, starts again, and learns as they go. emlyon business school strives to cultivate these skills in a next-generation approach that combines the production and dissemination of excellence in academic research with the creation of innovative curriculums.
PR Newswire
PR Newswire, a Cision Ltd. company, is a leading global provider of news distribution and earned media software and services.  In conjunction with Cision's cloud-based communications product suite, PR Newswire's services enable marketers, corporate communicators, and investor relations officers to identify key influencers, engage target audiences, craft and distribute strategic content, and measure meaningful impact.  Combining the world's largest multi-channel, multi-cultural content dissemination network with comprehensive workflow tools and platforms, PR Newswire powers the stories of organizations around the world. PR Newswire serves tens of thousands of clients from offices in the Americas, Europe, the Middle East, Africa and Asia-Pacific regions.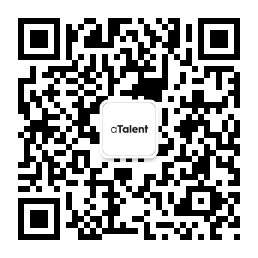 Scan the QR code to learn more about talent management.