Industry: Retail
Project Duration: 2020 – Present
Keywords: Onboarding solution | Best Employee Onboarding Experiences | Learning in the flow of onboarding | System Integration| E-Signature | Highly-effective onboarding process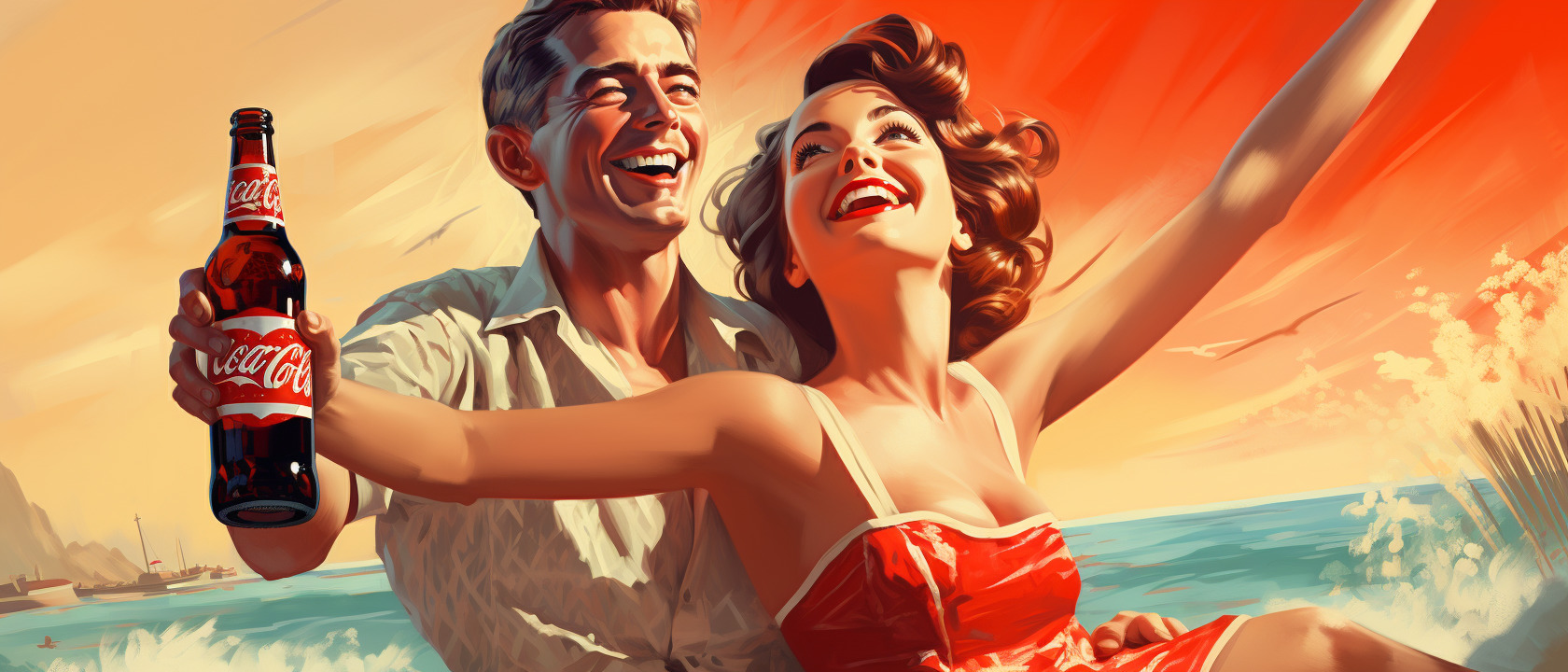 The protagonist of this article is a prominent bottling partner with a strong presence in the beverage industry, referred to as "Company S". It is the one of the largest partners of a renowned global beverage giant. Company S holds a franchise to manufacture, market, and distribute products in Greater China, Southeast Asia and part of North America.
Their Mission is striving for collective success by serving as constant and genuine advocates for our people, partners, community, and the environment.
Achievement of aTalent Onboard: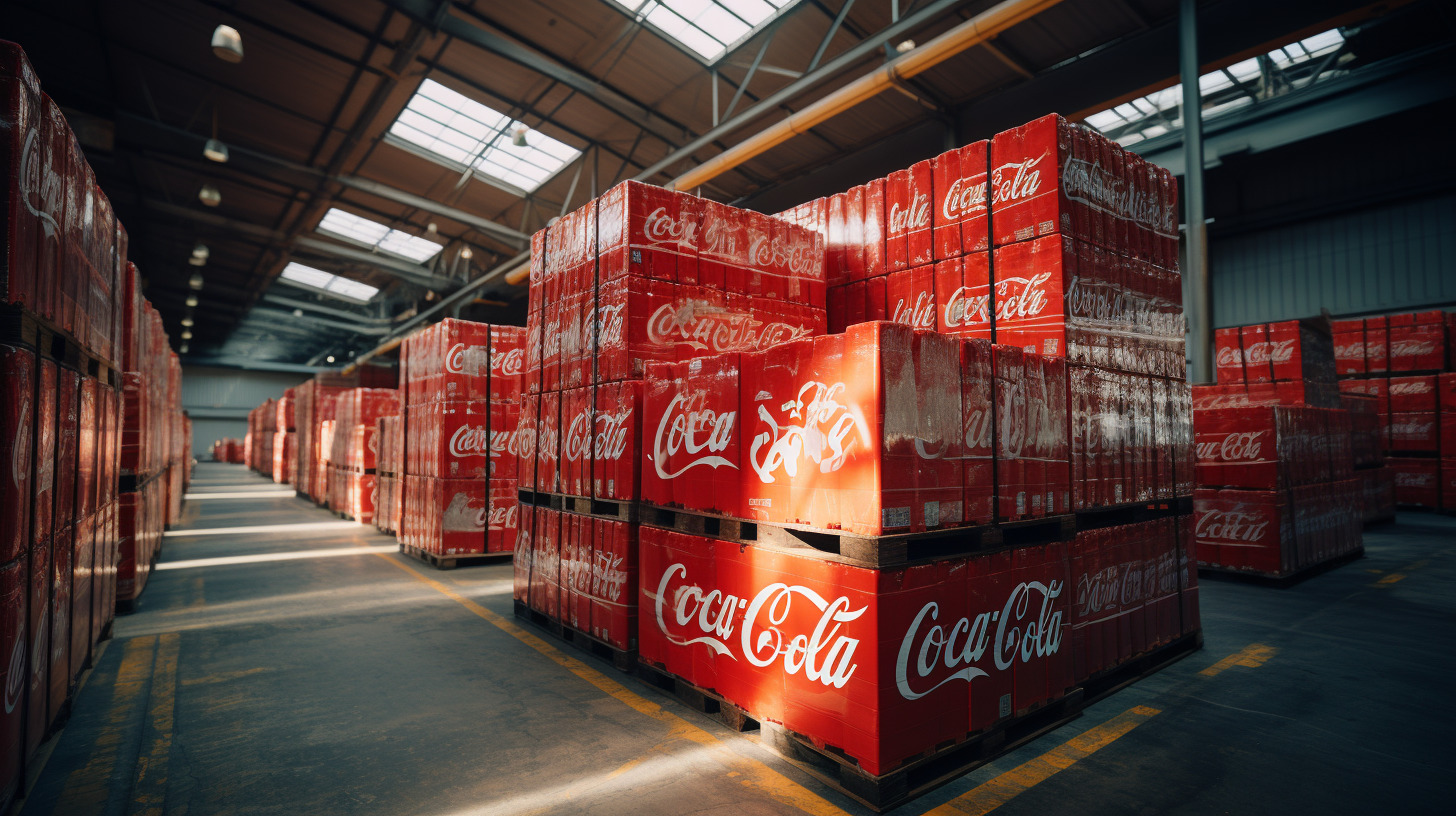 Used by the ENTIRE enterprise
Across 14 Organization Units
5,313 new hires onboarding cases generated
5,202 successfully onboarded (H1 2023: 2,112 individuals)
Onboarding success rate : 97%
Challenges
In a globalized and rapidly changing business environment, Company S was determined to establish forward-looking projects and introduce various digital solutions. However, throughout the entire digital transformation process, although the organization's efficiency and performance improved, Company S 's employee experience remained suboptimal, leading to several challenges:
– Due to Company S 's business operations spanning different regions, HR-related processes posed significant challenges.
– Complex internal administrative and communication processes at Company S, resulting in a substantial workload.
– High turnover rate with demands for employee recruitment and management of onboarding and offboarding processes.
– Employees generally lacked basic knowledge and skills to adapt to new digital platforms.
– Employees needed to quickly acquire essential knowledge for their positions.
– Difficulties in finding suitable and user-friendly solutions as employees used different communication platforms in various regions.
– Lack of a systematic digital HR framework preventing strategic consolidation of administrative HR tasks.
– Multiple coexisting digital tools creating a complex landscape.
Our Solution
Onboard, the shining star in aTalent's comprehensive talent management and development platform!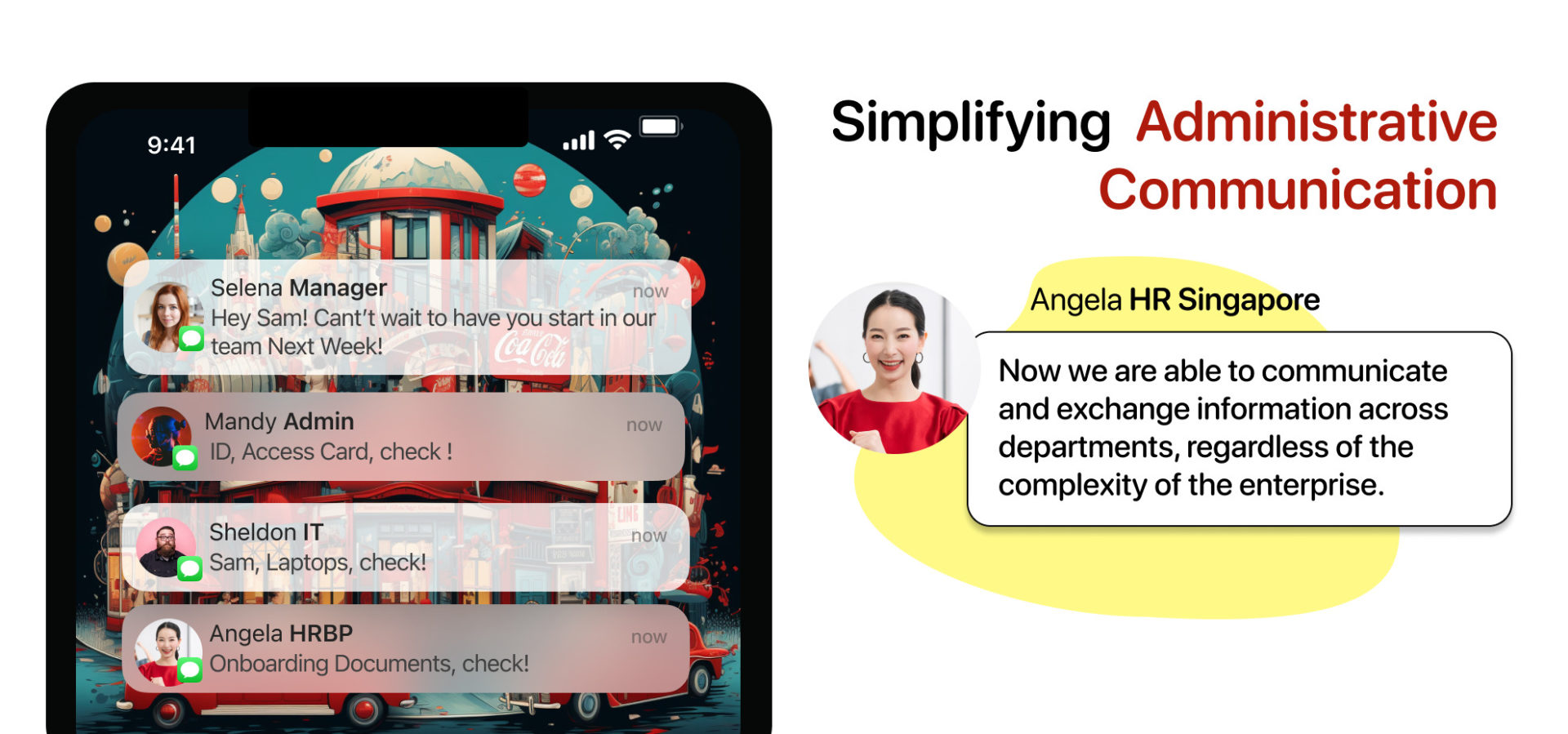 By utilizing aTalent's onboarding platform, COMPANY S's HR department witnessed a significant improvement in work efficiency. The platform standardized the entire onboarding process, including document management, workflow automation, and the ability to send notifications to new employees via email and WeChat. Notably, there is a remarkable enhancement in the new hire experience and satisfaction, achieved through gamified journeys, tutorials, and personalized notifications. The transformation of the three HR pillars is accelerated, and the HR's capabilities are enhanced with a simplified dashboard and clearer priorities.
Why aTalent onboard:
SUPPORT ONBOARDING PROCESS OF COMPLEX ENTITIES
LARGE- SCALE
Helps HR services to collect essential documents and profile information, regardless of the complexity of an Enterprise.
MULTI-REGIONS
System architecture and design adapts to multiple layers of an organization, OUs, branches, regions, workflows, profiles. In this case, the system successfully covered the onboarding needs of 15 organizational units. Thanks to its flexible backend configuration and unrestricted language support, seamless collaboration across multiple regions and languages was perfectly addressed.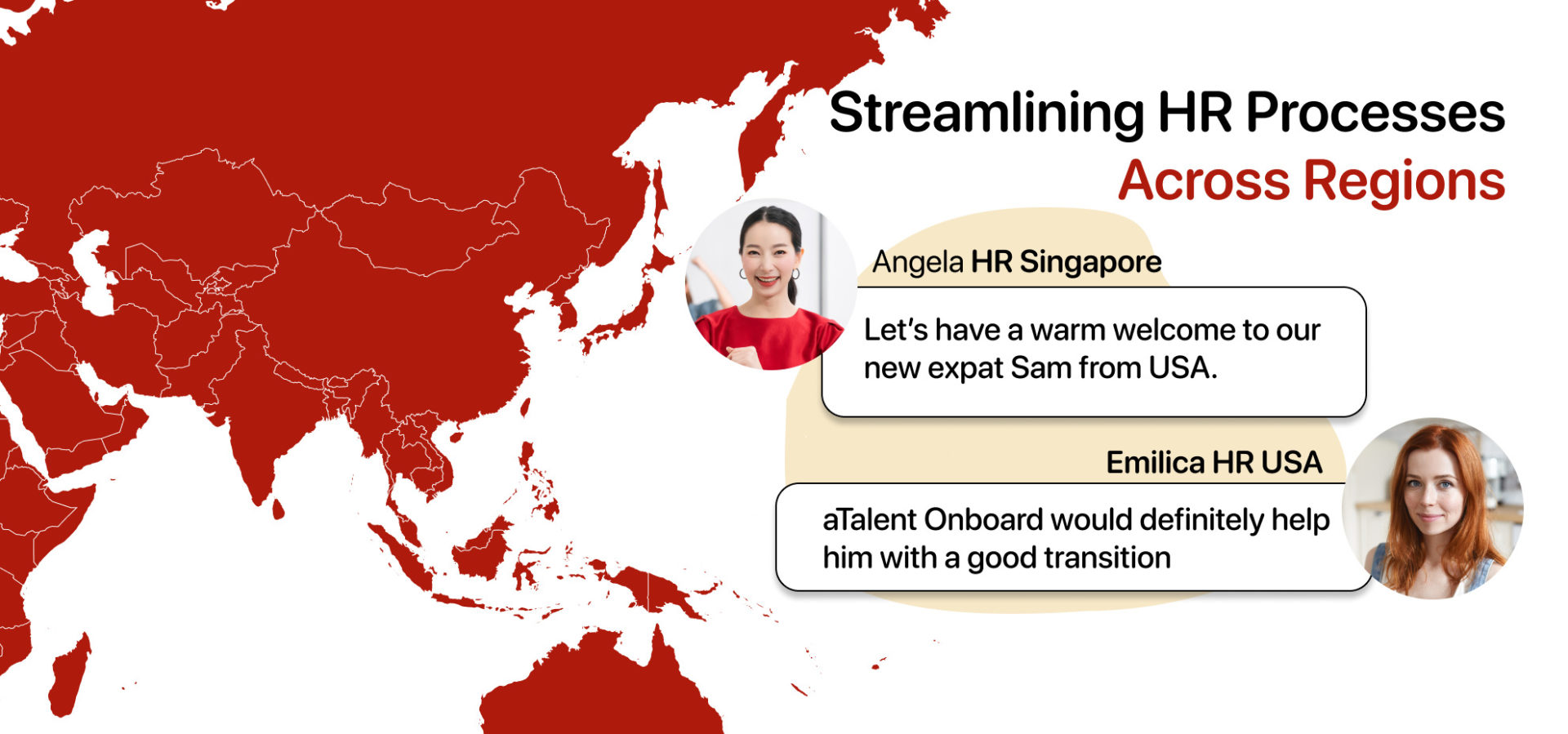 SUPPORT THE WHOLE ONBOARDING JOURNEY FROM OFFER
PRE-BOARDING
Gather essential information and documents prior to the new hires arrival.
DAY ONE
Automatically guide the new hires on their first day, with instructions, attendance marking.
DAY 30/60/90
Continue to gather key information, signatures & feedback 30/60/90 days after Day One.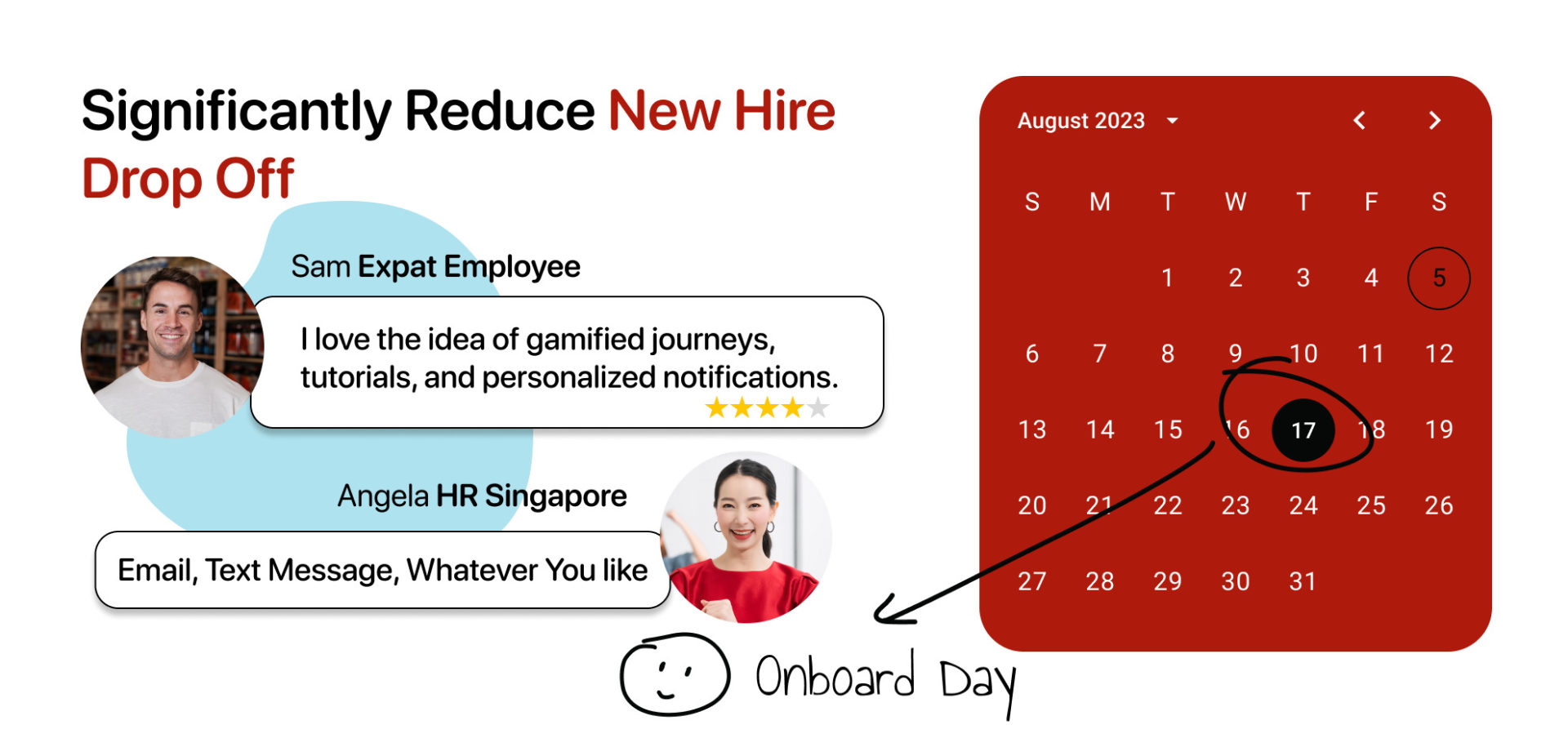 FULLY INTEGRATED ACROSS THE WHOLE JOURNEY
ATS & HRIS
aTalent Onboard fully integrates with your ATS and HR system, so that your job and position IDs can be matched and the information parsed from one end to another.
WECHAT & WECOM
aTalent Onboard can be launched from and with personal WeChat or WeChat Enterprise (WeCom), allowing a flawless experience for new hires.
E-SIGN
aTalent Onboard also integrates with e-sign vendors to collect approvals, signatures and time stamp in the most secure way.
CONFIGURABLE ONBOARDING PROCESSES
TASKS, FORMS, WORKFLOWS
A simplified Admin dashboard allows your team to customized the onboarding experience, according to business requirements and region needs.
PUBLIC CLOUD
A public cloud service runs on remote servers and users access the platform over the Internet.
PRIVATE CLOUD
aTalent Onboard can also be deployed on private cloud, on-premise.
100% SECURE, FULLY DIGITAL, ZERO CONTENT, ZERO TOUCH
aTalent is ISO27001 qualified, our platforms and solutions have passed multiple recognised, security tests, compliant with the China Cyber security law.
LIGHT CONTENT
The OnBoard platforms comes pre-loaded with workflows, templates, requirements, documents and all your organization need to get started in no-time.
ZERO TOUCH, PAPERLESS
Also designed for COVID-hit regions and enterprises, the platform is fully digital and facilitate interactions between hires and employers without the need of physical touch and contact.
Now and Future: Onboard Plus!
Learning in the Flow of Onboarding
Building upon our successful Onboard experiences, we have seamlessly integrated New Hire learning into the Onboard process, marking a perfect evolution of our onboard platform!
Comprehensive Pre-to-Post Onboarding:we offer a complete onboarding solution that guides employees from pre-boarding to post-boarding, ensuring a smooth transition into the workplace and continuous learning opportunities for optimal growth and development.
Personalized Learning:we personalized learning experiences based on the new joiner's role, department, and skill level, ensuring that each of the newcomers receives the right training to excel in their roles.
Optimal User Experience: everything happens just on the mobile device with smooth operation and light interface.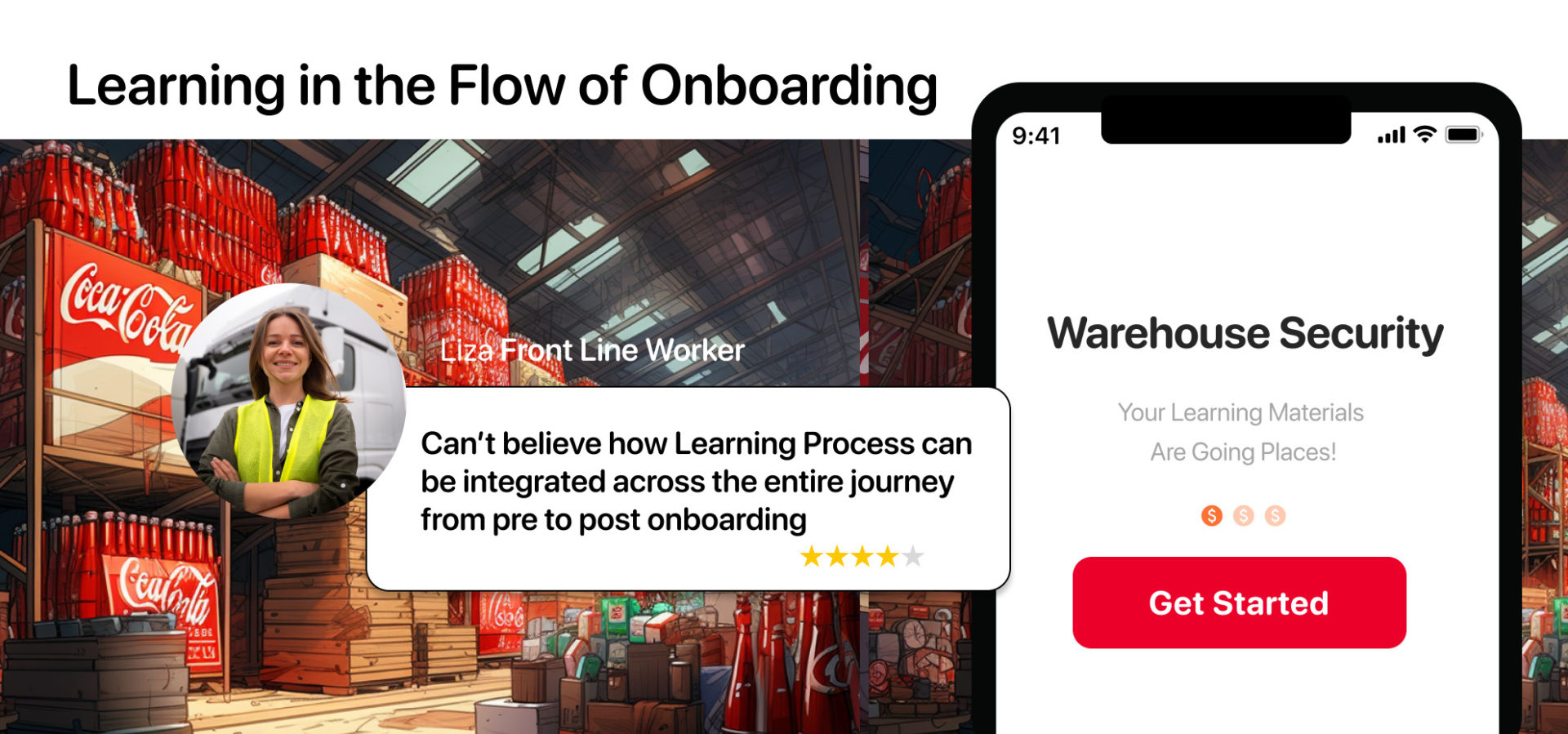 aTalent Onboard has proven to be highly effective, generating significant business value from a single module.
Wanna have the perfect onboarding solution? Click the button below and book the demo NOW!
Scan QR code to follow WeChat public account
Never miss any talent management information