In the rapidly changing post-pandemic era, the global human resources industry is undergoing a disruptive transformation. The traditional talent management model can no longer meet the developmental needs of enterprises and individuals. Under the aggressive development of technology, the transformation of talent management is inevitable. HR experts now need to consider: How should enterprises effectively deploy human resources strategies and how should HR managers improve their talent experience?
On July 23rd, aTalent and Cornerstone OnDemand will join together with HRtech China on the 2020 Digital Intelligence HR Virtual Summit, to answer how to redefine talent experience in the world of VUCA.
Topic: How to Redefine Talent Experience in a VUCA World
Time: July 23rd 9:30 AM – 12:00 PM
RSVP here: http://hrnext.cn/sDxUw3
Topics:
"Global" vs "Local" in talent management
Managing performance in a high growth market
How to adopt the best performance management practice in an employee experience era?
Online Learning Strategies
How to breakthrough the traditional talent review?
Effective Strategies for Learning with Purpose
Talent Management in the New Skills Economy
Smart recruitment starts with social recruitment
Use design thinking to construct leadership development programs
p.s: the summit will be in both Chinese and English.
Summit Highlights:
10+ HR experts from aTalent, Cornerstone OnDemand, HRTech, and worldwide HRDs
2.5 Hours, 12 Topics 10 min per Topic
Gain practical tips on transforming talent experience and revamping HR strategies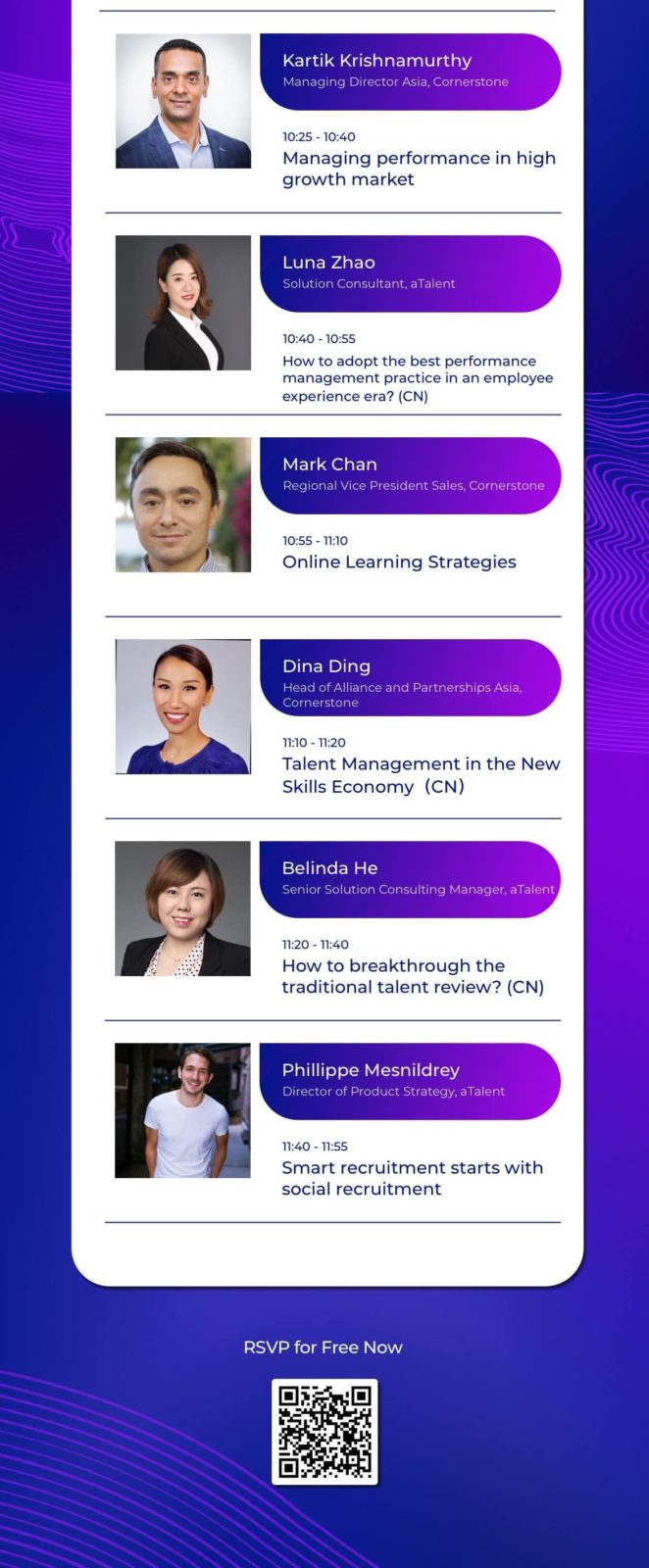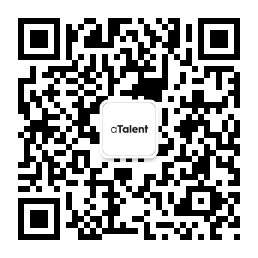 Scan the QR code to learn more about talent management.