The Digital Intelligence HR Virtual Summit joined together by aTalent, Cornerstone OnDemand, HRtechChina, and AMD was successfully concluded on July 23. A total of 3800+ HR leaders from top-performing companies, together participated online in this feast of thought. From performance management to social recruiting strategy, the summit took the audience in a comprehensive journey of the latest trends in the talent management industry, as well as the challenges and opportunities faced by HR practitioners in the digital age.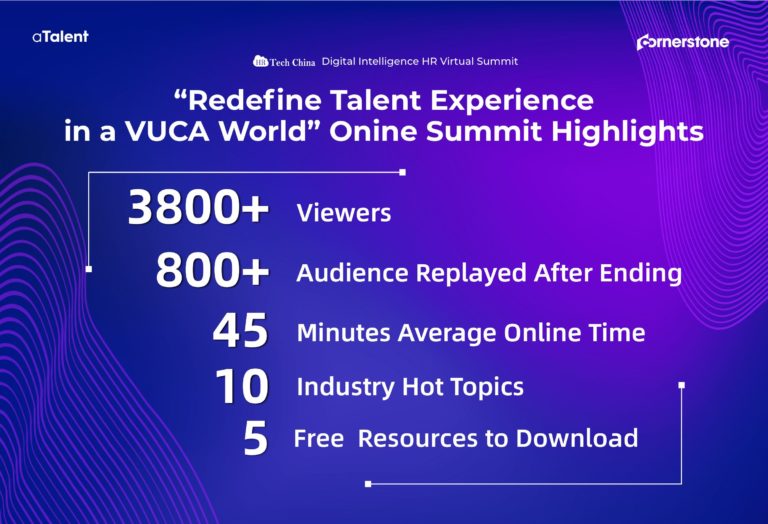 Here we concluded the highlights during the Q&A session. At the end of the article, you can download the summit presentation and Digital HR white paper.
Topic 1 : "Global" vs "Local" in talent management
Q: With fragmentation of working time these days, how can company improve employee's learning motivation?
A: With aTalent's WeChat integrated learning portal, employees can mobilize their learning experience through micro-learning sessions with a reward point system. Thus, to increase their motivation. Click here to learn more.
Topic 2: How to adopt the best performance management practice in an employee experience era?
Q: Does your performance management system support customized development?
A: aTalent's performance management system supports public and private clouds, as well as local deployment. Our goal is to meet the needs of all customers in Greater China. Click here to learn more.
Topic 3: How to breakthrough the traditional talent review?
Q: What's unique about aTalent's talent review model?
A: Talent review is part of the aTalent's closed-loop talent management solution. aTalent also provides talent solutions for performance, succession, and learning development. Through data interaction analysis between different modules, it can satisfy enterprises' integrated talent management needs. Click here to learn more.
What participants have to say?

"The content shared on today's online summit is absolutely reached the international level. As a major OD expert who has worked in a multinational company for 10 years, and has worked with top consulting companies for multiple transformational projects, the comment is coming from a profesional point of view. Technology Management is an integral part of organizations. Of course, data transformation is the core content of technology management today." – Maggie
Click the links below to download the 4 free summit resources and the Digital HR white paper!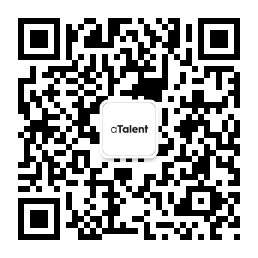 Scan the QR code to learn more about talent management.