On August 14th, HRTechChina (HRTech), a leading human resource management technology in China, announced the winners of the "China HR Technology Innovation Award."

The good news is, aTalent was (again) awarded as the "Top 30 China HR Technology Innovation."
Under the pandemic, the process of digital transformation for enterprises has accelerated rapidly. For human resource technology companies, this is not only the biggest opportunity but also the challenge, including how to quickly adapt to changes in customer needs and shape the brand image of future human resource technology innovation at the same time.
aTalent is determined to developing and implementing industry-leading integrated talent management technology, as well as related WeChat/mobile/artificial intelligence/integrated solutions. aTalent is committed to improving user experience while emphasizing on the integration of globalization and localization.
With the talent management solution integrated with eight key models, aTalent successfully passed the evaluation for brand innovation, public voting, LRP+ brand assessment, and expert review panels, and was selected for the "Top 30 China HR Technology Innovation"!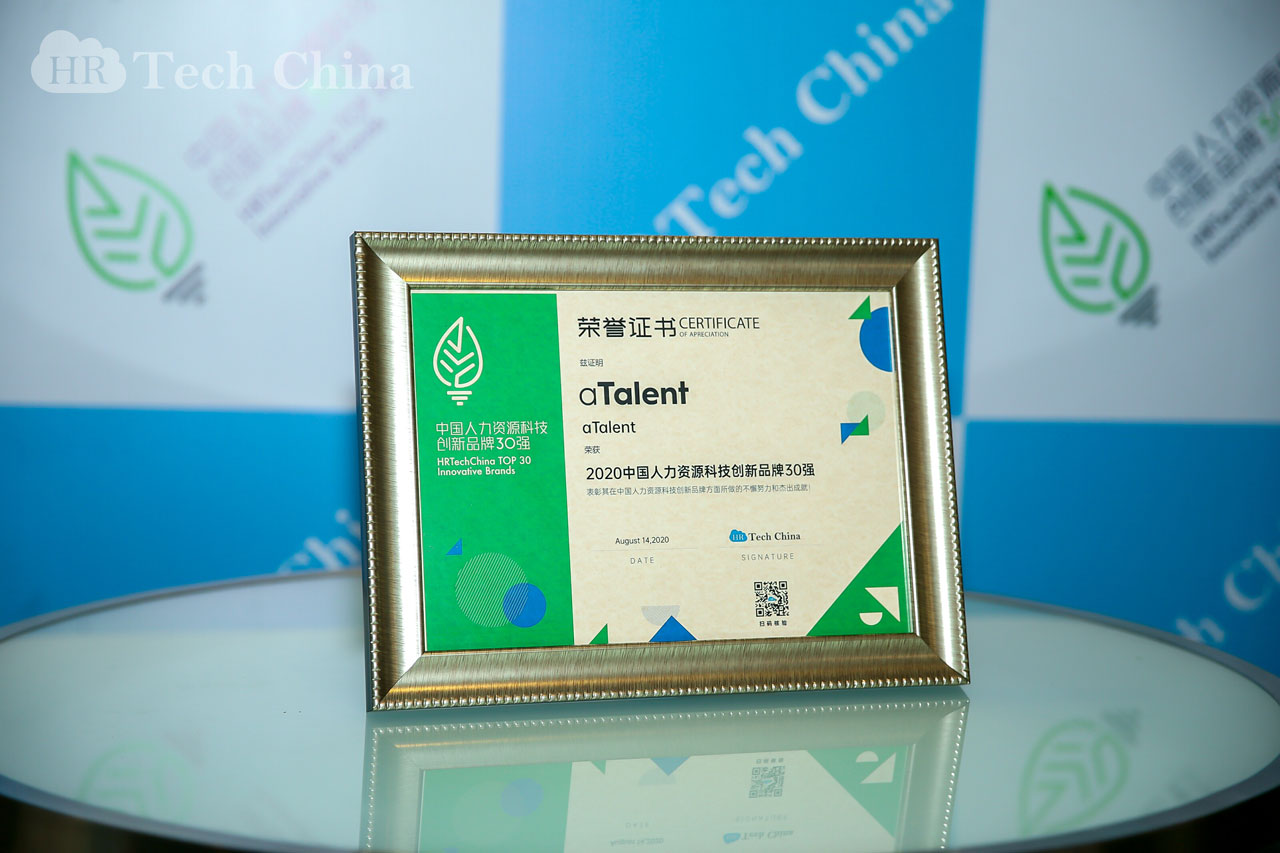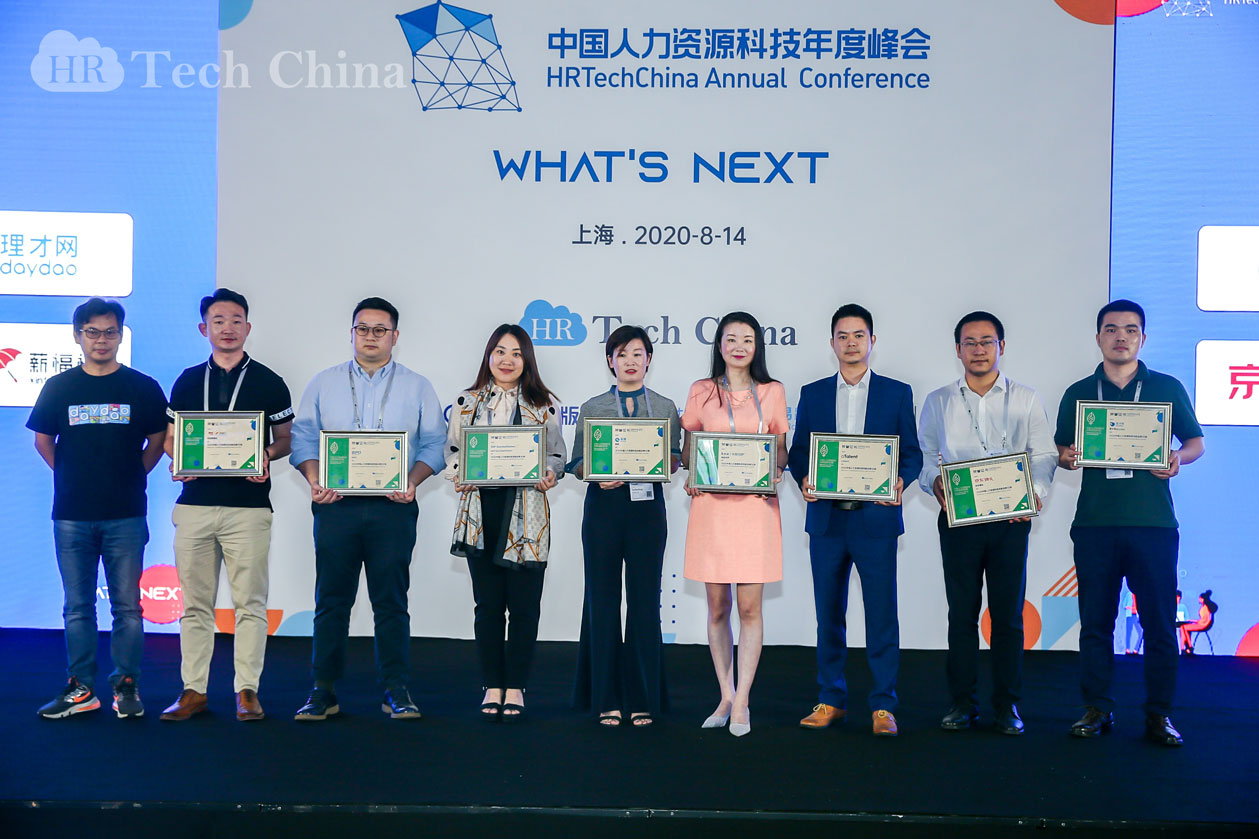 As a leading talent management software vendor in Asia, aTalent has successfully helped multiple enterprises and Fortune-500 companies to achieve their goals of human resource digital transformation by providing an integrated talent management solution.
The full list of award winners: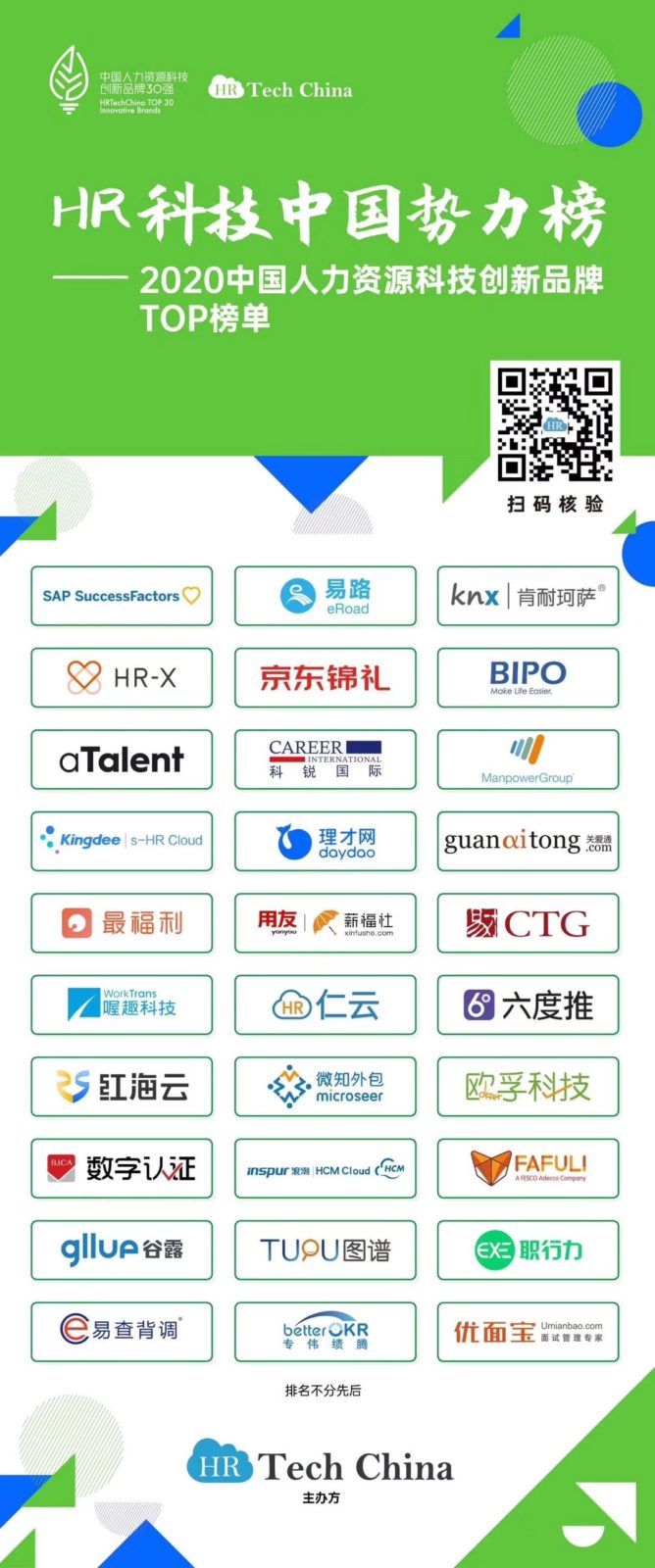 About the award
The selection process of "The Top 30 China HR Technology Innovation Award" was actively started on July 7th. After a 40-day thorough evaluation, including HRTech assessment for brand innovation, public voting, LRP+ brand assessment, and expert review panels, a total of 30 HR technology companies stood out eventually and were selected for this year's "HRTech China Award-Winning List."
About aTalent
aTalent puts talent experience at the center of our solutions. Our integrated talent management technology helps global-minded enterprises to attract, engage, develop & elevate their top talents in China & Asia markets.
aTalent has been rapidly increasing the market shares while keeping customer satisfaction among the highest in the industry. We have been working with prestigious multinational and local enterprises including BMW, InterContinental Hotels Group, APP, MetLife, Swire Coca-Cola and Hikvison.
Our products include Candidate Relationship Management, Talent Acquisition, Onboarding Platform, Learning and Development, Performance Management, Talent Review, Career Plan & Succession, and Employee Experience Portal.
Scan the QR code to learn more about talent management.